While oral health is our top priority, we also love helping patients gain confidence through cosmetic dental treatments. An imperfect smile often makes people feel embarrassed or self-conscious, but a beautiful one can have significant impacts on a person's self-worth, success, and relationships.
A study completed by the American Academy of Cosmetic Dentistry found that people with beautiful smiles are perceived to be kinder, more attractive, smarter, and more accomplished. Imagine how that could change your life!
Our Cosmetic Treatment Options
At Rio Rancho Smiles, our doctors offer various cosmetic dental procedures that address dental misalignment, dental staining, misshapen teeth, small teeth, and minor chips and cracks. Our doctors listen closely to each patient's concerns and create a personalized treatment plan that produces incredible results.
TEETH WHITENING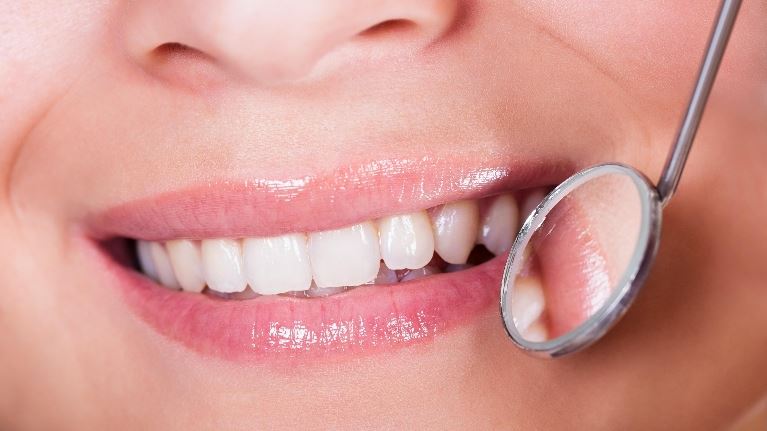 Our dentists offer professional take-home teeth whitening treatments. This method can brighten your smile dramatically from the comfort of your own home.
First, impressions are taken of your teeth. Those are used to create custom bleaching trays, which you will use to apply whitening gel.
Each day, you will simply dispense the gel into the bleaching trays, then place the trays over your teeth. Depending on the type of gel used, you may let the whitening gel work for 30-60 minutes. You can also choose an overnight whitening option for your convenience. All in all, most take-home bleaching treatments offer remarkable results in approximately two weeks.
Dentist-supervised whitening is safer, faster, and more effective than store-bought brands. Ask our team how you can enhance your smile.
DENTAL BONDING
Dental bonding is one of the most affordable ways to repair small inconsistencies that have a negative impact on the aesthetics of a patient's smile.
We utilize tooth-colored composite resin to repair or fill in gaps and chips throughout a person's smile. The material is polished to look just like natural tooth enamel. The dental bonding material is also extremely versatile so it can be easily shaped to meet each patient's needs.
To arrange an examination at Rio Rancho Smiles to talk about Cosmetic Dentistry, Call at 505 994 9693 Or Schedule An Appointment Online .
DENTAL VENEERS
Ever wonder how celebrities seem to attain perfect smiles overnight? In many cases, it's the power of dental veneers! In fact, veneers were intended for celebrities to use during photoshoots. Back then, the veneers were removable. Today, dentists bond the ceramic restorations to the patient's teeth and the results are stunning and long-lasting.
Porcelain veneers are strong, thin shells that cover the front surface of a patient's visible teeth. A small amount of his or her natural dental enamel must be removed before the veneer is placed. Because of this, patients who choose dental veneers must be confident in their cosmetic choice.
CLEAR ALIGNERS
Gone are the days of bulky metal brackets and awkward junior high and high school yearbook pictures. Today, orthodontic treatment can be much more discreet than ever before when patients choose clear aligners.
Clear aligners are extremely popular because they offer the best of both worlds: effective results with an inconspicuous appearance. These are perfect for teens and adults with mild to moderate cases of dental misalignment, spacing, or crowding.
Experience the Benefits of Cosmetic Dentistry at Rio Rancho Smiles
Did you know that the act of smiling actually makes you happier? This is due to the endorphins (also known as the "happy hormone") that are released when a person turns the sides of their mouth upwards. This is a cycle many people find themselves in after completing cosmetic dental treatments. A beautiful smile demands to be shown off, and happiness is the natural consequence. Don't wait any longer to experience all the benefits of a new and improved smile. Contact us today at 505 994 9693 to schedule an initial consultation.