We've all heard the saying "prevention is the best policy," and when it comes to oral health, this is especially true! The best way to avoid costly restorative dental treatments is to prevent oral health problems from developing in the first place.
At Rio Rancho Smiles, we help you do that by teaching proper oral hygiene habits, encouraging regular dental cleanings and exams, and offering several preventative dentistry treatment options.
A major advantage of preventative care is that it is affordable, even for patients without dental insurance. Many dental insurance plans do cover most (if not the entire cost) of two cleanings and exams per year. We also offer cash specials and discount plans, so money is never a barrier to receiving preventative care.
Benefits of Preventative Care
A person's eating habits, brushing and flossing routine, overall health, and several other factors work together to determine oral health. Although brushing twice a day is a great habit to have, it isn't the only line of defense against problems like cavities and gum disease.
Without the care and attention of a professional, the health of your mouth could be going downhill without you ever noticing.
During a dental exam, our dentists check for signs of gum disease, decay, and oral cancer that patients may not know about otherwise. By the time symptoms for these problems are obvious, the issue could be life-threatening or at least require surgery.
To arrange an examination at Rio Rancho Smiles to talk about Preventative Dentistry, Call at (505) 994 9693 Or Schedule An Appointment Online .
When patients visit our office regularly, we can stop disease and decay in its tracks with non-invasive or minimally invasive treatment methods.
Preventative care also protects patients from issues like bruxism (teeth grinding), bad breath, and dental sensitivity.
Our Preventative Treatment Options
During your twice-a-year appointment, our doctors may recommend one or more of the following preventative treatments:
Dental Cleanings and Exams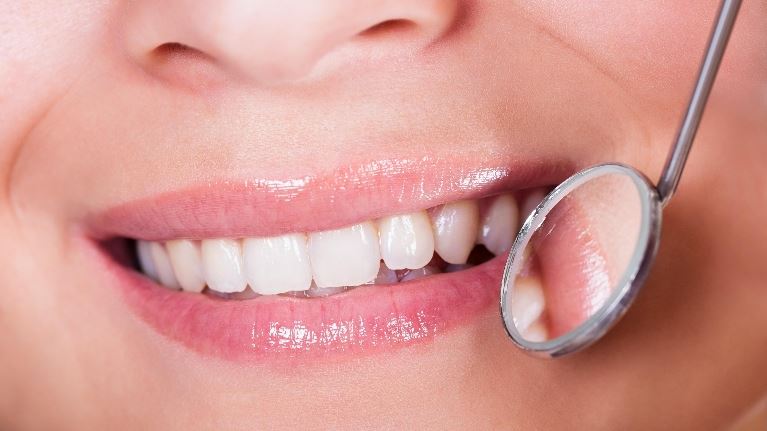 Regular dental cleanings and exams are a must for patients of all ages. Most of the time, we recommend a cleaning and exam every six months, but for some patients, more frequent cleanings may be necessary.
During this appointment, a comprehensive evaluation will be performed. This may include digital x-rays, scans, and a physical examination of your teeth and gums. Our dental team will evaluate your current oral health to diagnose any potential dental problems.
For the cleaning, a trained hygienist will remove any tartar and plaque buildup from around your teeth. This simple act can reverse symptoms of gum disease and prevent the development of cavities.
Ultrasonic Scaling
Ultrasonic scalers are used in conjunction with hand instruments to remove plaque from the teeth surfaces. These advanced tools use high-frequency vibrations to loosen the calcified plaque on the teeth and rinse bacteria away.
Bruxism Appliance
Teeth grinding or clenching causes teeth to become worn, chipped, and/or cracked. Symptoms of bruxism include morning headaches, jaw pain, sensitive teeth, and drowsiness. A bruxism appliance, such as a custom-fitted mouthguard, puts a protective barrier between the top and bottom teeth so they cannot rub together while you sleep.
Sealants
Dental sealants are one of the best ways to prevent cavities. One of our dentists will brush on a protective layer of liquid plastic over your molars to defend them against decay.
Fluoride Treatments
Fluoride is a naturally occurring mineral that strengthens enamel and helps fight against decay. One of our trained hygienists can apply a fluoride solution to your teeth to significantly decrease your risk of developing cavities.
Experience Expert Preventative Care at Rio Rancho Smiles
Preventative treatments are the most convenient, affordable, and effective methods used to maintain a healthy smile. Don't let dental fear, busyness, or money keep you from receiving these helpful treatments so you can avoid more costly ones later. Contact our team today at (505) 994 9693 to schedule your visit.