A dental emergency is any oral health problem that requires immediate attention. These situations are typically characterized by severe pain, bleeding, or trauma. In some cases, a dental emergency is obvious, but that's not always true. Abscesses, cracked teeth, and loose teeth are often overlooked –which is why visiting the dentist regularly is so important.
We always encourage patients to err on the side of caution. So, if you or a loved one is worried about a dental problem, contact our office as soon as possible. We'll be able to provide you with specific instructions over the phone or ask you to come to our office where we can offer prompt and comprehensive care.
Common Dental Emergencies
Sports injuries, car accidents, and bad habits are the most common causes of dental emergencies. Though most people won't need urgent dental care in their lifetime, we treat them regularly.
Here are the most common dental emergencies we see:
Knocked-out tooth
Fractured tooth
Severe toothache
Root canal infection
Loose restoration
Dental abscess
Anytime you or a loved one is experiencing dental pain that inhibits their ability to speak, eat, or sleep, contact our office for treatment. In these cases, it's best to have someone drive you to the appointment.
Emergency Dentistry Treatments
Every emergency is different. When you visit our office, we'll create a treatment plan that meets your specific needs. Here are a few of our emergency treatment options:
To arrange an examination at Rio Rancho Smiles to talk about Emergency Dentistry, Call at (505) 994 9693 Or Schedule An Appointment Online .
Root Canal Therapy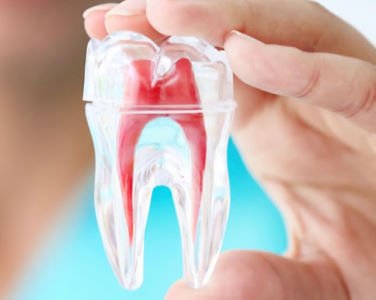 Root canal infections occur when bacteria reach the inner pulp of the tooth. Once this happens, the infection spreads quickly throughout the tooth and causes immense pain. Root canal therapy is a fairly common procedure, so our dentists are prepared to provide relief from the pain.
Before beginning root canal therapy, one of our doctors will administer local anesthesia to the affected area and offer dental sedation. Once you're ready, he will clean the inner chamber of the tooth. The outer part of your tooth will remain intact, but he will place an inlay, onlay, or crown to seal and support it.
Extraction
In cases where a person's tooth is beyond repair, a dental extraction may be necessary. This is common when a tooth has extreme decay or is damaged severely by trauma. Tooth extraction is typically more comfortable than patients expect, especially after the dentist administers local anesthesia and possible sedation.
Tooth Restoration
When possible, dentists can restore a knocked-out or chipped tooth. To increase the chance of saving the tooth, patients should follow these instructions:
Find the missing or chipped part of the tooth
Rinse it with water
Place the tooth back in the socket if possible
If not, put the tooth or chip in a container of milk or saline
Bring it to our office
For crowns, fillings, and other dental restorations that have come loose, our doctors can reattach the restoration or provide a new one. If it needs to be completely replaced, we'll fit you for a temporary one while the permanent one is created.
Contact Our Emergency Dentists Today
If you're in need of urgent dental care, don't wait any longer to contact our team at Rio Rancho Smiles. We're prepared to help you find the relief you need and restore your mouth to health. Call (505) 994 9693 to report your dental emergency.