Dental decay, gum disease, trauma, worn enamel, and several other dental problems compromise oral health. The symptoms and side effects of these issues are vast and varied and require prompt diagnosis for effective care. Visiting your local dentist to receive restorative dental treatments is the most responsible thing to do when these problems arise.
At Rio Rancho Smiles, our team of expert dentists provides several restorative treatment options to relieve patients of pain and discomfort as well as eliminate or reduce the possibility of tooth loss.
When a dental emergency arises, we are prepared to offer immediate services. Don't hesitate to give us a call.
Signs You Need Restorative Dental Treatment
Contact us today if you are experiencing any of these oral health complications:
Persistent tooth pain
Bleeding, swollen, or irritated gums
Gum recession
Pain caused by trauma
Dental sensitivity
Crooked teeth
To address these issues, we offer the following restorative treatment options:
1. Dental Crowns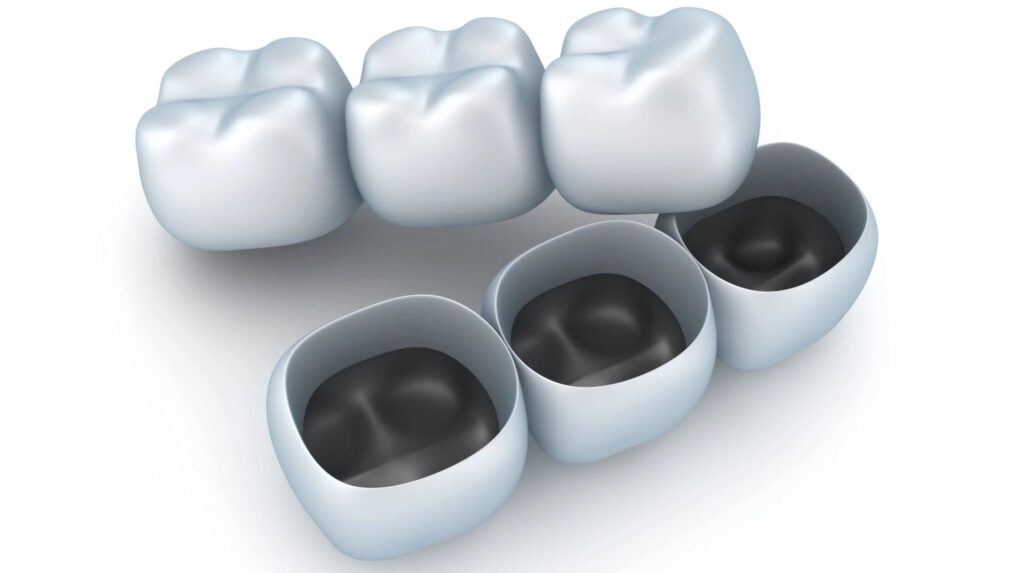 These tooth-shaped caps fully encase a chipped, cracked, decayed, or root canal-treated tooth. Dental crowns can be made from gold, titanium, porcelain, and zirconia. One of our doctors will help you decide which material is best for your smile based on the placement and function of the tooth.
2. Fillings
At Rio Rancho Smiles, we offer tooth-colored dental fillings that match the rest of your smile. This composite material is used to fill the part of a tooth where a cavity once was. It may also be used to repair a cracked, broken, or worn-down tooth.
To place a filling, the dentist first removes any decayed or damaged portions of the tooth. Next, tooth-colored composite resin is applied, cured with a special dental light, and polished to a lifelike shine.
To arrange an examination at Rio Rancho Smiles to talk about Restorative Dentistry, Call at 505 994 9693 Or Schedule An Appointment Online .
3. Root Canals
When an infection reaches the root of a tooth because of trauma or decay, root canal therapy is the typical solution. Signs that you need a root canal include severe pain, dental sensitivity, and dark discoloration of the tooth.
During the procedure, one of our gentle dentists will simply remove the infected tissue from within the tooth and replace it with a restorative material. Finally, the tooth is sealed with a filling and in many cases, restored with a dental crown.
4. Dental Implants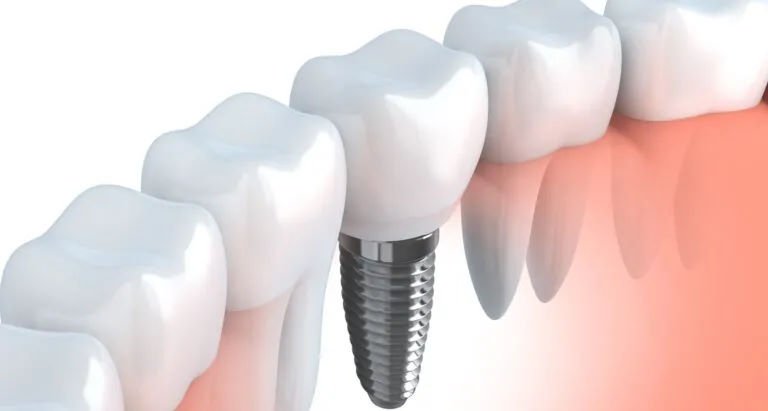 Missing teeth aren't just an aesthetic issue, they leave a person more vulnerable to oral health problems and facial atrophy. Over time, the jawbone beneath the missing tooth begins to deteriorate which causes the face to sag and teeth to shift.
Dental implants are unlike any other tooth-replacement option because they replace the tooth root – the part that integrates with and stimulates the jawbone. Once the procedure is complete, the tooth is restored to its natural strength, function, and beauty.
5. Orthodontics
Crooked, gapped, and crowded teeth often contribute to issues like gum disease, halitosis, cavities, and low self-esteem. Our office offers clear aligners for patients who are insecure about certain aspects of their smiles and want to achieve optimal oral health. Teens and adults prefer this orthodontic treatment because of its discreet appearance and quick results.
6. Extraction
Wisdom teeth removal is the most common type of dental extraction that we perform. There are several other reasons that teeth need to be removed, but we do our best to save the natural tooth as much as possible.
If extraction is the ultimate solution to your dental problem, rest assured knowing you are in capable hands with our skilled and experienced dentists!
Schedule Your Restorative Treatment Today
Neglecting to seek treatment for a damaged or decayed tooth can result in serious oral and overall health consequences. Whether you're suffering from a throbbing toothache, dental sensitivity, or severely crowded teeth, our doctors are prepared to help. Contact us today at 505 994 9693 to schedule your appointment.